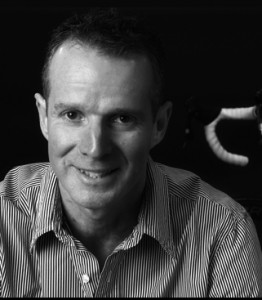 From farmer's markets to urban development, the discussion about sustainability and buying local is a hot one. The bicycle industry is inherently green, but long before sustainability and buying local was trendy, I knew I wanted to focus Signature Cycles around local partnerships. Back in 1999, I saw that creating the best custom built bicycles was about creating personal relationships – both with the best manufacturers and with our clients. What's drawing people to the buy local movement is the sense of confidence and trust they feel when they actually know where a product comes from, who made it and how it's made. It's about transparency and going back to old values of real craftsmanship, whether we're talking artisan cheeses or handmade bicycles.
For the first five years Signature Cycles worked exclusively with Serotta, based in Saratoga Springs, NY. I chose Serotta not just because they are one of the best custom bicycle manufacturers in the world, but because I knew I wanted to work with a company where I could meet and personally get to know the owner. Being just 2 hrs. from Central Valley, NY and 3 hrs from the NY Metro area, I went to the Serotta factory often and even brought my clients in to see bikes being built. I wanted to know the people behind the product, from the owner to the welders to the craftsmen in the final Q.C. process. Being able to do this added a whole new value to the custom, handmade, artisan bicycle concept, both for me and for my clients. It also created an inside channel when my client or I had a question or an issue. I felt confident because I had a personal relationship to address whatever needed attention. I knew the craftsmen by first name and they knew me. When they got an order for Signature Cycles, that bike wasn't just a serial number, it was another bike for Paul.
We've expanded a lot since 1999, and our bike brands (Parlee, Independent Fabrication, Guru, Serotta, and Seven) continue to be exclusively New England based, with only one very recent exception – the Italian based manufacturer Passoni. As we've grown, our personal relationships with our manufacturers have extended to the Signature Cycles staff as well. Our whole staff tours the local factories we work with. This not only gives us a deep, hands-on knowledge base about our products, but it also let's us learn all the really cool stuff you only find out when you talk to the people on the factory floor. It's the welders and the painters – not the marketing directors – who give you the skinny on the real mechanical reasons and design strategies behind the techniques and materials they use every day. And when you see Frank (the welder) or Joe (the painter) in action while they explain a process to you, it gives the final custom bicycle a whole new meaning.
Putting faces behind the craftsmanship of the bikes we sell at Signature, has also given me a deep respect for the artisans. When you visit a plant and see the amount of hands-on time, focus, and attention to detail people put in to every bike they touch, it changes the way you think about that bike. I've always been amazed that even though their names aren't on the bikes and they rarely get feedback from the cyclist, the people who work on the factory floor are completely invested in what they build. They see the bikes they build as a reflection of who they are and they take tremendous pride in their work, regardless of whether they ever get to hear directly how happy they've made our clients.
When most people look at custom built bike, they don't realize that someone spent 3 hours polishing the titanium finish to get that gorgeous sheen. The customer doesn't necessarily know that a stock bike took less than 1 hour to put together and a Signature Cycles custom bike took over 40 hours, but we do. I'm still amazed by the commitment it takes craftsmen to spend that much of their time, hands-on with every bike. I wanted to communicate that love of the process to our clients. I wanted the people in the factories to know that Signature would take that same pride finishing the assembly of the bicycle and delivering them. It's a way of completing the circle – from the fit, to the weld, to the ride – all with the same level of pride and integrity.
When it comes to the materials, we've also chosen manufacturers who choose well. Our manufacturers use USA produced carbon, so it's not only domestic but it has much higher standards than carbon produced elsewhere. Many of our manufacturers also make their own parts, such as rear drop outs, bottom brackets and brake bridges, rather than ordering them from overseas.
For us it's not just about selling bikes, it's about enjoying riding. We hold shop rides, women's rides and offer cycling vacations. We recently returned from Majorca where we took 17 people to ride over 400 miles for 7 days along the coast and thru the mountains. Our staff is all avid cyclists – in fact 5 out of 9 of us commute to work on bikes. In the community we've worked with the Boys and Girls Club, held cycling events to benefit local animal shelters and work with challenged athletes.
The benefit of our passion for cycling and our close relationships with manufacturers is not simply in taking a cycling vacation or offering a higher quality bike. What I want for our clients is for them to feel a complete sense of confidence and total enjoyment of the ride. To me, the real measure of a business isn't what happens when things go right, it's how things are handled when there's a question or a problem. Because of the choices we've made, I know if there is an issue, there's a relationship in place to resolve that issue. The NY Metro area is an especially discerning clientele, but we demand even more from our manufacturers than our clients do. If there's a request, "no" is never an answer. "It's a possibility", or "We'll try" doesn't work for us. We expect – "YES we can do that and we'll deliver by this date." That's because we don't just want our clients to be satisfied, we want them to be ecstatic.  We place more importance on getting it right and that's why going local and getting personal makes sense.