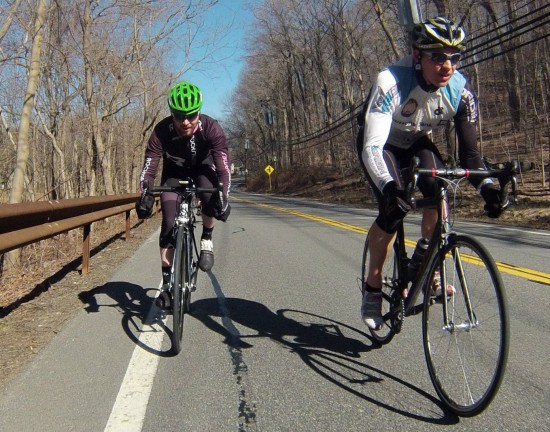 It's that time of the year again when people are putting away their trainers and taking their bikes back out into the daylight. We think this is a great time to remind everybody of the two weekly group rides that we lead from the Greenwich studio.
Our year-round Saturday ride departs the Greenwich studio at 9am. This moderately paced 27 mile ride features 1900ft of climbing and averages 15-17 mph as it rolls through the hills of back-country Greenwich. A map of the route can be found here.
On Wednesday nights, our Women's ride leaves from the Studio at 6pm. Four time New York Masters State Champion Lori Hoefer leads this delightful romp through some of Greenwich's finer roads. This women's-only ride requires a road bike and averages 20-25 miles at a 14-15 mph pace.