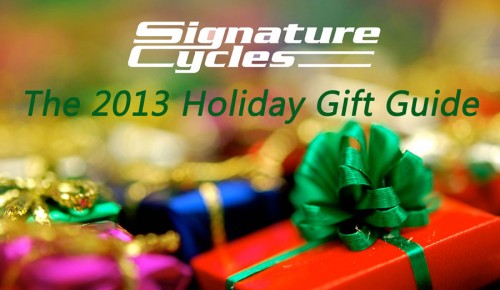 Scratching your head about the perfect holiday gift for your cycling friend, boss, or significant other? Want to make sure that YOU get the gifts you really want?!  Let us take this potentially tedious chore and make it simple. If you don't see something that strikes your fancy, get in touch and we'll be happy to help you brainstorm.
Signature Cycles Gift Certificate – This one may be obvious; you really can't go wrong with a gift certificate. But, we're making it even better by giving you a $10 certificate for every $50 you spend on a gift certificate. For example, buy a $500 gift certificate and we'll hand you a $100 certificate to treat yourself!
Offer ends December 24, 2013; maximum gift certificate value $1000.00.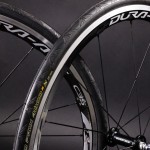 New Wheels – The best upgrade to a bicycle is a new set of high performance wheels. Choose from Zipp, Enve, Lightweight … or have our pro technicians build an absolutely bomb proof, buttery smooth set of handbuilt wheels. Give us a call or stop in and we'll help you make the best choice! $1,000 – $6,900
Spring Cycling Trip to Majorca, Spain – This is a cyclists' dream come true! Every Spring, Signature Cycles takes a trip to Majorca for some early season miles on this temperate and beautiful Mediterranean island. Enjoy flat coastal roads and long, gradual climbs in the island's interior. There is no better way to jump start your cycling season! Find all the details here. $3,000 (excluding airfare).
Professional Bike Fitting and Custom Bike – Interested in improving your comfort, power and efficiency on the bike? Want to get the absolute maximum out of each cycling experience? A professional fitting and custom bike takes you to the pinnacle of your cycling success. Choose from Parlee, Seven, Independent Fabrications, Passoni and Guru. Our professional fitters will complete a detailed physical assessment, incorporate video analysis and spin scan analysis to create the ideal position for you. With this information we can then design and build your dream bike! Fitting $375 / Custom Bike $4500 – $20,000+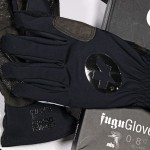 Assos fuguGloves – Frozen finger tips keeping you off the bike? This warm, supple, water resistant, low volume winter glove is made with 6 different textiles, 15 patterns and 8 different components. Sounds complicated, but when Assos puts it all together, it just fits like a glove. Toasty warm, and can be made even warmer with a pair of Assos Insulator liner gloves. fuguGloves: $170/ Insulator: $50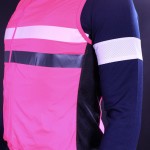 Rapha Brevet Jersey – Based on the short-sleeve jersey rigorously tested by Rapha riders at Paris-Brest-Paris, the long-sleeve version has been created for endurance rides where additional visibility and storage are important but where extra insulation is required. It has three large cargo pockets, as well as a zippered ballast pocket for carrying the included hi-viz pink Brevet Vest, or even a jacket if that's what the ride calls for. $300
Our Top Three Socking Stuffers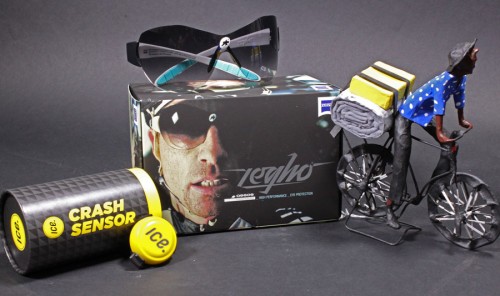 ICEdot Crash Sensor – One of the coolest products we've seen in quite a while! Attach a small pod to your helmet, create your emergency profile through ICEdot's website, and ride with peace of mind. Should you sustain a major head impact, the sensor will activate and contact local rescue and your personal emergency list!  $150
Assos Zegho Cycling Glasses – Assos partnered with Carl Zeiss, a leader in lens technology and known for amazing lens clarity, to develop the Zegho.  The Zegho is futuristic while being contemporary, fashionable while being practical … this one will deem you "a cool gift giver".  $400 – $470
Bicycle Charles Sculpture – Figurines hand crafted by Charles Mwanjeleka are made from wire, brown paper and Mealie-Meal. Charles has created a full line of figurines for World Bicycle Relief portraying caregivers, students, mechanics and entrepreneurs. Each purchase of a figurine funds one Buffalo Bicycle to empower a school girl in Zambia.  $134