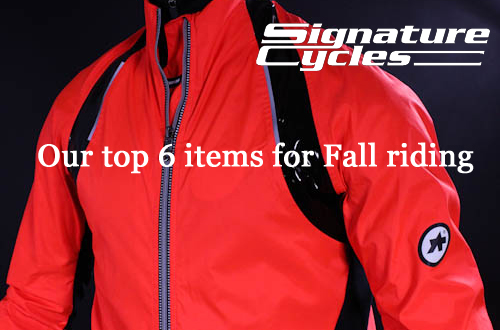 Fall is in full swing here in NYC. Thoughts of bare-kneed riding are a distant memory as I check my phone's weather app to see today's high: 55 degrees. It looks like it's going to be a beautiful weekend. October and November are my favorite riding months here in New York and Connecticut. Aero-race gear is replaced by fenders and trusty hand-built wheels. Cyclocross and gravel grinding bikes begin to appear on the roads equipped with 25 and 28mm tires. Best of all, those extra 5 pounds of "winter weight" become a socially acceptable accessory.
With the weather change, I am constantly reminded of that Golden Rule: "There is no bad weather, just bad equipment." For many of us, it's difficult to justify a good pair of winter tights, as compared to a new gadget for our bikes. However, investing in your cold weather gear will ensure a great riding experience for years to come. Here, we offer some of our trusted favorites and also some of the latest, groundbreaking cold weather innovations.
The Baselayer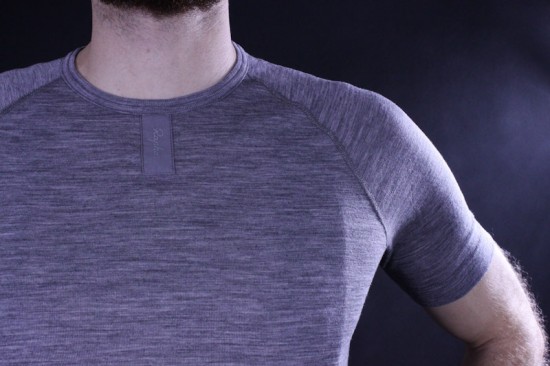 Perhaps the single most important piece of armor against the elements is not your outer layer, but rather what sits against your skin. Helping regulate your body's ability to prevent sweat buildup while keeping you warm, no natural material does this better than merino wool. Rapha's Merino wool baselayers have become our go-to for a wide range of temperatures. These come in short and long sleeve options, and even a "Winter Specific" model which has an added collar section.
The Vest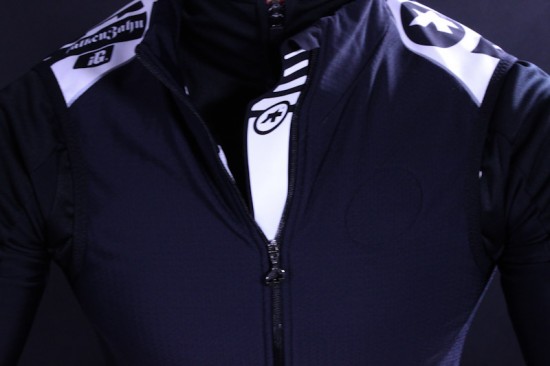 Every cyclist should own a vest, period. No other items is as versatile as a well designed vest. Our favorite: the iG.falkenZahn from Assos. Simple, sleek, and a perfect item for rides where temperatures vary. The fabric, which is not commercially available, seemingly disappears when you're in a riding posture. It's designed to be worn over a jersey, or under a jacket, and adds about 15 degrees of warmth to whatever clothing you are wearing. Lastly, one small feature that all too many companies seem to get wrong, a zipper-closure on the pocket right. Perfect for keys, your wallet, or phone.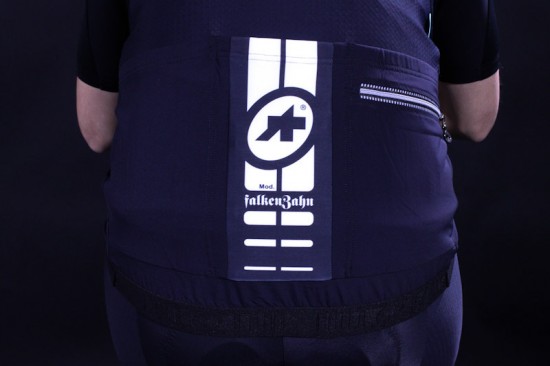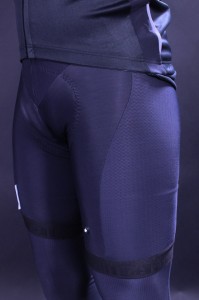 The Insulated Bibs
This is where it gets interesting. There are few items that will treat you better than a pair of Roubaix Fleece insulated bibs. Skip the winter tights this season, and choose versatility. The Assos T.607 Bibs take our favorite Mille Bibs to the next level, adding RXQ "fleece" fabric. Add a pair of leg warmers and you instantly have a pair of tights, add knee warmers and you have a great pair of knickers. This is versatility at it's finest, one item that can do the job of three.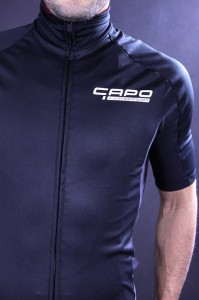 The Weather Proof Jersey
Yes… you read that correctly. A weather-proof, short sleeve, jersey. Take a look at the pro peloton, and this water repellent, wind blocking, high collared jersey has become staple of so many teams. We fell in love with the Capo Lombardia Jersey the first time we rode on a damp morning in Central Park. It's longer than usual sleeve comes down to the elbow making arm warmers obsolete, and it's water repellent fabric, kept the wetness off our backs. This is one innovation I'm happy to see finally become available to the general public.
The High-Viz Jersey
Gone are the days of baggy neon yellow safety vests and reflective stripes reminiscent of crossing guard sashes. Being seen by cars and other cyclists is more important than ever. Luckily the good folks at Rapha have made it stylish with their smart take on high viz. The Long Sleeve Brevet Jersey is sold as a complete set with a matching vest. Reflective fabric is added to the front and rear of the jersey, making it the classiest item we've been able to consider "safety gear." A water-resistant chest pocket is great if you need to protect your phone in an unexpected shower. Don't believe us yet? The initial release sold out worldwide in 10 minutes! Don't sleep on this one, as it's sure to be the hottest item of the 2014 Rapha Fall lineup.
The Ultimate Rain Jacket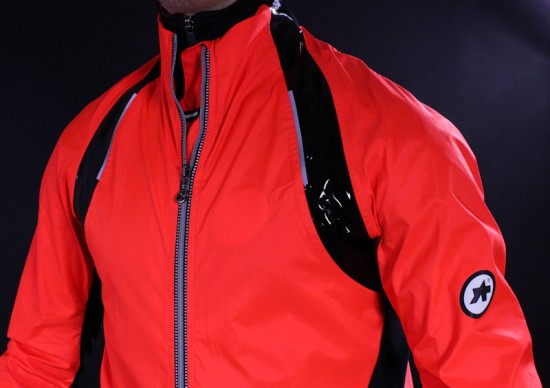 Now this one won't be for everyone. Most of us don't sit a home waiting in excitement for the next downpour, but it's only a matter of time. That long planned group ride, that Fondo you've been training for, or maybe even that trip you were looking forward to; ruined because sooner or later mother nature will find you. For that day there is the rS.sturmPrinz EVO. This jacket may as well be made from Kevlar, since putting it on feels like suiting up with body armor against the elements. The rear paneling of this shell is reminiscent of the Lamborghini Veneno exhaust. It's high-visibility orange fabric will keep you clearly visible, even in the worst weather. It's "patent leather" looking trim makes it the most talked about pieces of clothing we have ever carried. Bottom line, this jacket redefines what a jacket should be making all others look like toys. Do yourself a favor and try it on.