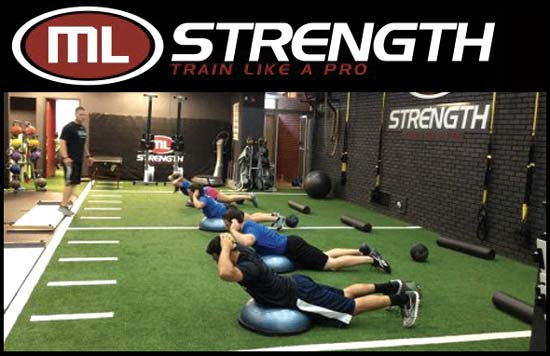 Join us in our Greenwich Studio on Thursday, March 13th at 6pm for a hands-on clinic on strength conditioning and and injury prevention.
Andrew Laux, MS, from ML Strength in White Plains, NY will share his insight and expertise on training aspects specific to cycling. Andrew will lead us through a variety of exercises teaching proper form and execution.
The goals of the clinic are to provide those attending with strategies for reducing tension, developing strength in deficient muscle groups and improving pedal stroke efficiency.  A portion of the clinic will focus on injury prevention through exercises geared towards the development of strength in stabilizer muscles to reduce the wear and tear of joints, while insuring all energy is placed linearly into the pedals.
Please wear comfortable clothes that allow for movement and bring a mat or towel to lay on.
ML Strength is a small, private sports performance facility located in downtown White Plains. The mission of ML Strength is to provide a professional athlete experience for all clients.
RSVP required as this will be an active clinic and space is limited.
Respond to Lori Hoefer: lori@signaturecycles.com
March 13, 6:00 pm
Signature Cycles Greenwich
14 Railroad Avenue